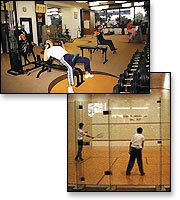 Choose from our daily timetable of exercise classes, step workouts, body conditioning and Tone Zone to concentrate on any specific trouble spots, Professional fitness instructors are available to help you get started on the right fitness program for you.
In our state-of-the-art gymnasium, the fully trained staff are on hand to work out and establish personal fitness programs especially to meet your individual exercise requirements.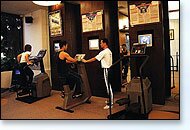 You will be instructed on how to use the most advanced computerized equipment, or, if you prefer, after a fitness assessment, a personalized exercise routine can be worked out for you that can easily be incorporated into your daily lifestyle.